About SMTP relays
Ensure near 100% deliverability to all major providers and ESPs through Mailcheap's multi-relay system which resends hard rejects.
Powerful anti-spam and anti-virus outbound filtering to maintain IP reputation.
Easy to setup: Relay your mailservers via smarthost configuration or use policy-based routing (PBR) to protect entire networks. The solution is compatible with all modern MTAs like Exim (cPanel, Plesk, DirectAdmin), Postfix (Zimbra, iRedmail), Microsoft Exchage, Sendmail, qmail, etc.
Easy to manage: Web based panel to authorize mailservers/netblocks, block users/domains, configure spam filter settings & rate-limiting, manage quarantined emails, view log/log analysis, manage mail signing tools (SPF, DKIM, DMARC) and view realtime health metrics for both filter & relay.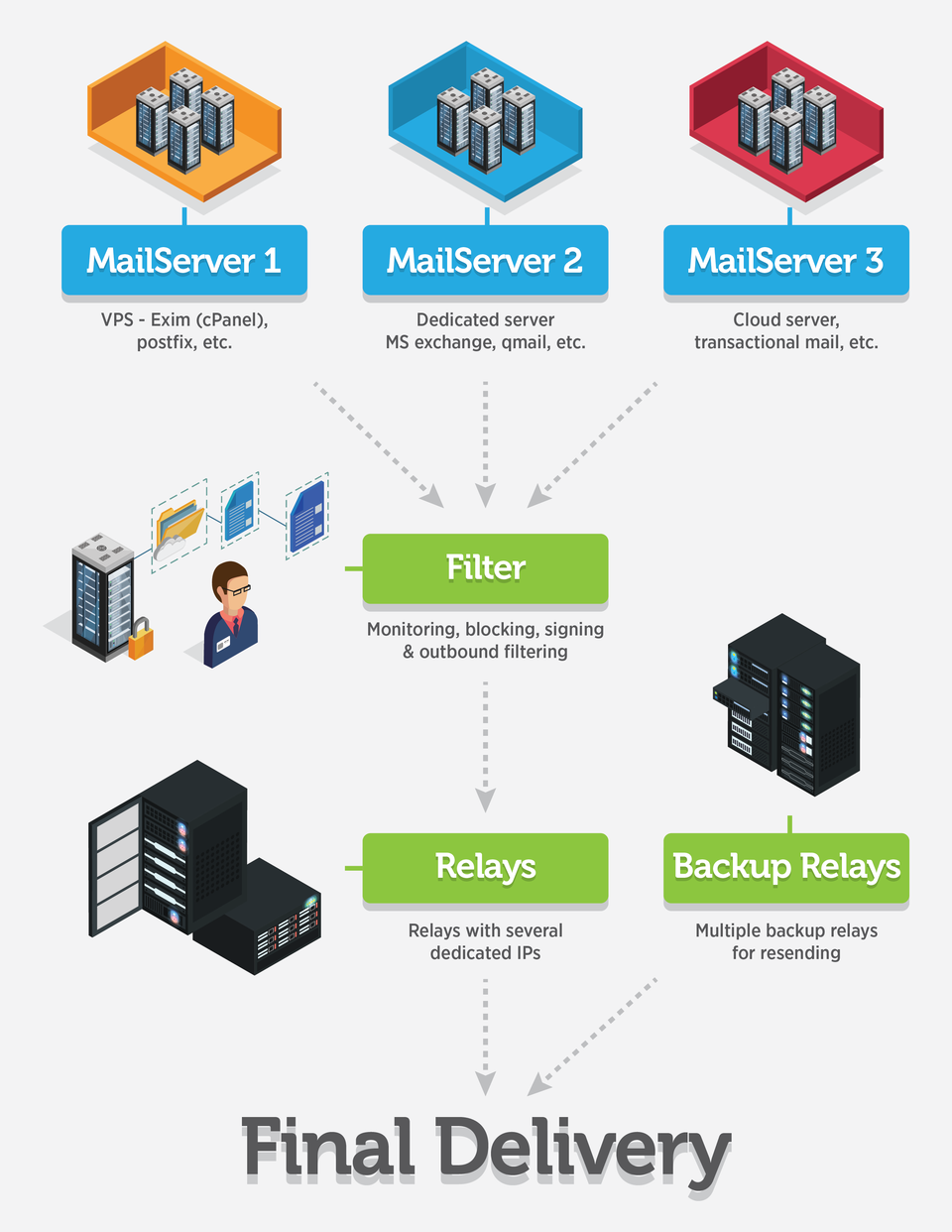 Features at a glance