Setup Outlook for Windows¶
Email account setup in Microsoft Outlook 2013/16 (SMTP/IMAP/POP3)
Email clients, like Outlook, allow you to easily check your emails without Webmail (web-interface). This tutorial will help you to configure your Email accounts in Microsoft Outlook 2013/16.
Step 1. Open Outlook, select tab File > Add Account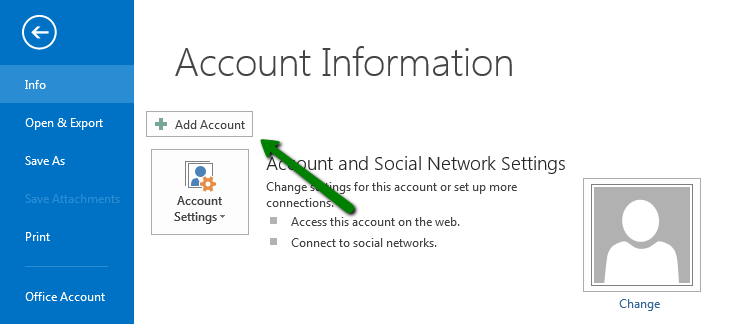 Step 2. Check the option E-mail Account and fill in the corresponding fields:
Your Name: the name you would like the recipients of your emails to see.
E-Mail Address: your full Email address.
Password: password for your Email account (Make sure you do not have blank spaces in it).
Once all the fields are filled, click Next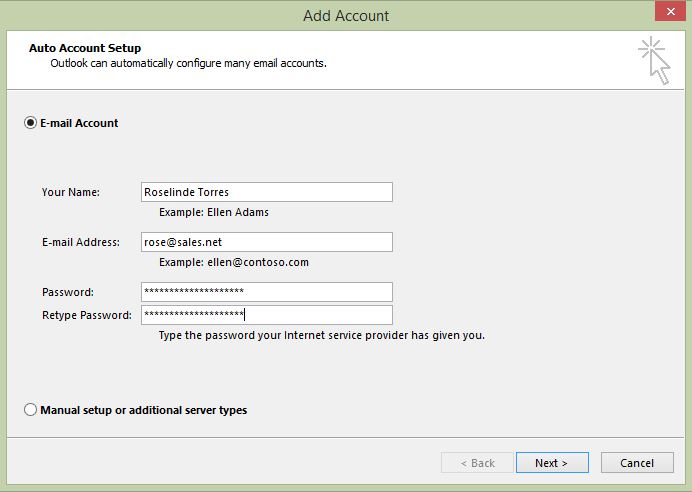 ---
The above step may fail to find the correct configuration automatically. In this case, please proceed to setup the account manually.
In order to set up your email account in Outlook manually please complete the first step, which is described above and then follow the instructions below:
Step 2. Check the option Manual setup or additional server types > Next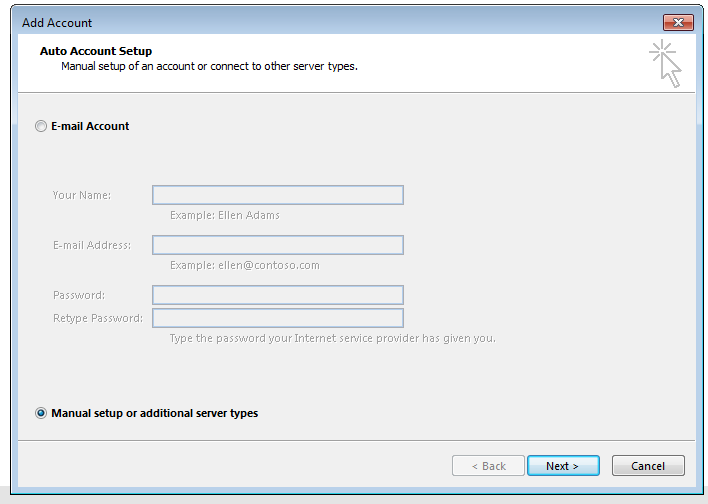 Step 3. Select POP or IMAP and click on Next.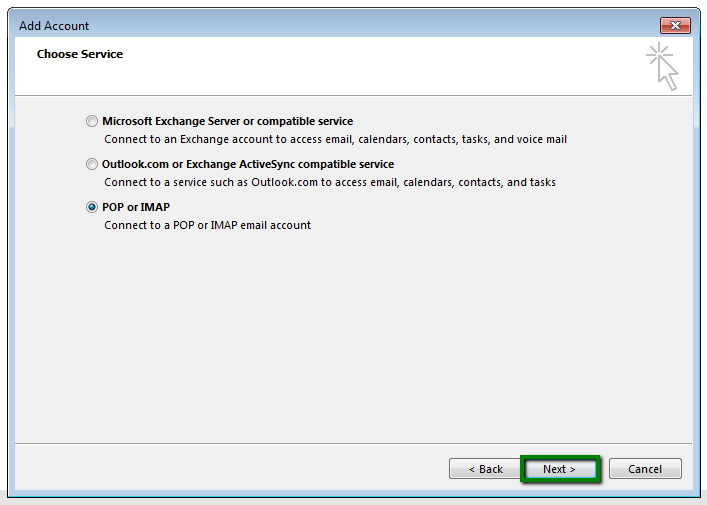 Step 4. Fill out Your Name, Email Address, select Account Type - IMAP or POP3.
Incoming and Outgoing mail server (SMTP) - example.mymailcheap.com (Use your own mailserver hostname instead of 'example.mymailcheap.com').
User Name - full email address, and Password - password for this mail account.
Option Require logon using Secure Password Notification (SPA) needs to be unchecked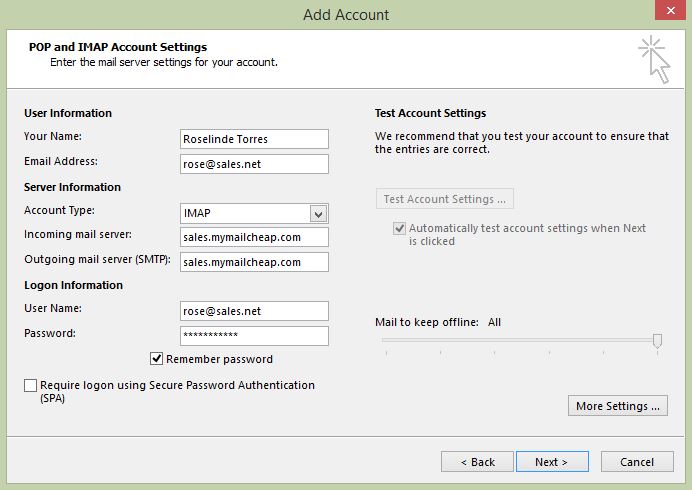 Step 5. Once done, click on More Settings in the lower right corner of the window.
In the tab Outgoing Server checkmark the option My outgoing server (SMTP) requires authentication > Use same settings as my incoming mail server.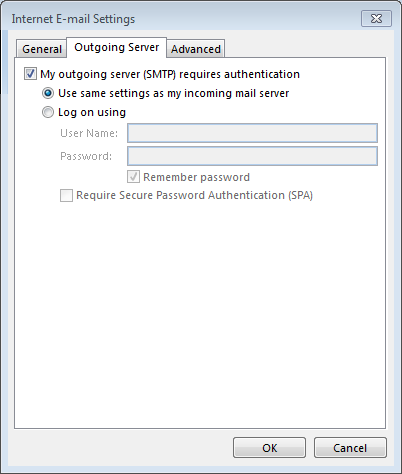 Step 6. In the tab Advanced configure port settings as follows:
IMAP - port 993, SSL
POP3 - port 995, checkmark the option This server requires an encrypted connection (SSL)
SMTP - port 587, Auto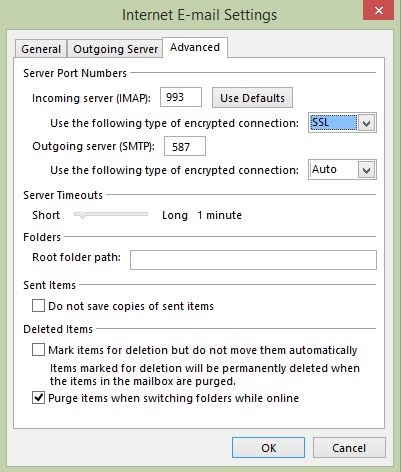 Step 7. Once all is done, click OK to close the window and then Next to test server connection.